Death by Fire, Saved by Grace
The Scott Rogers Story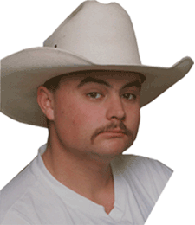 On August 22, 2001, Scott kissed his wife goodbye and drove to the airport to pickup his two daughters. What happened next will grip your heart. Scott tells his incredible story of dying in a firey car crash, and then returning to this life! He shares what happened that fateful day, his daughter's final act in the arms of an EMT, and what God has done in his life since the crash.
Scott burned for 20 minutes. Doctors said he wouldn't live, but he did. Doctors said he would be a vegetable, but he's not. Hear what else doctors said he would not be able to do, that he has done! Proof that doctors are not as good as God Himself.
Listen to a sample (47 seconds):
Windows Media 56k - HS or Real Media 56k - HS
This 23 minute testimony (video coming soon) leaves you with hope that God truely cares and joy comes from the Lord.
All net proceeds from the CD and video sales benefit Scott and his ministry. Currently, Scott is invited to speak to many groups. If you wish to have Scott speak to your group, please call or write us.